Crypto wallet provider MetaMask has alerted its users of a new phishing bot that attempts to steal their seed phrases.
May 3, 2021 | AtoZ Markets – The developers of the MetaMask Ethereum wallet have warned of the emergence of a new phishing bot that steals secret phrases from users.  This announcement was made by the developers of the project on their Twitter page.
According to MetaMask, the new phishing bot attacks cryptocurrency wallet users and pretends to be a regular Twitter user with few followers. AtoZ Markets has found that over the past 24 hours, the bot has spread more than a dozen fraudulent messages about technical support.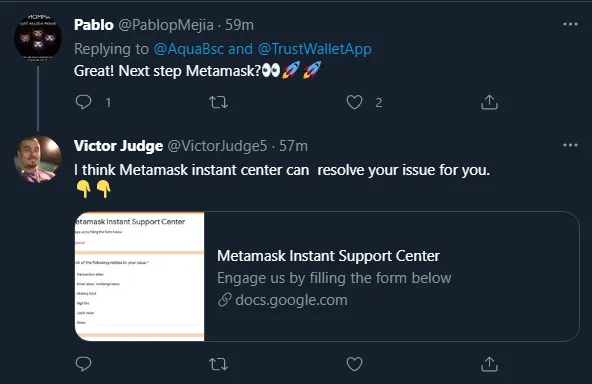 In his posts, the attacker leaves a link to the alleged MetaMask technical support page, which leads to a Google document. But MetaMask said it doesn't work with Google Docs.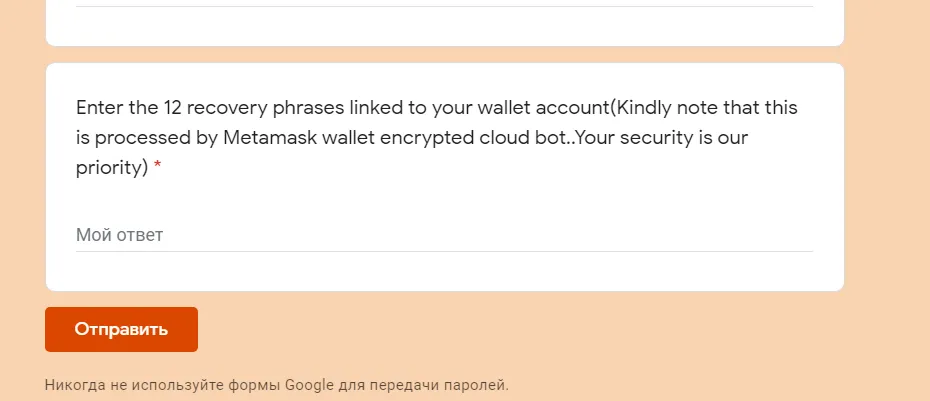 In the document, scammers asked MetaMask users to leave a mnemonic phrase with which they subsequently steal cryptocurrency. MetaMask developers noted that blocking fraudsters will not be easy due to the chosen method of collecting information.
The developers also recommended contacting specialists through the "Get help" function and report any suspicious activity.
It should be noted, however, that attackers are targeting more than just MetaMask. As it turned out, the owners of TrustWallet wallets were also at risk. Cybercriminals use a similar method to distribute links to the supposedly technical support of TrustWallet.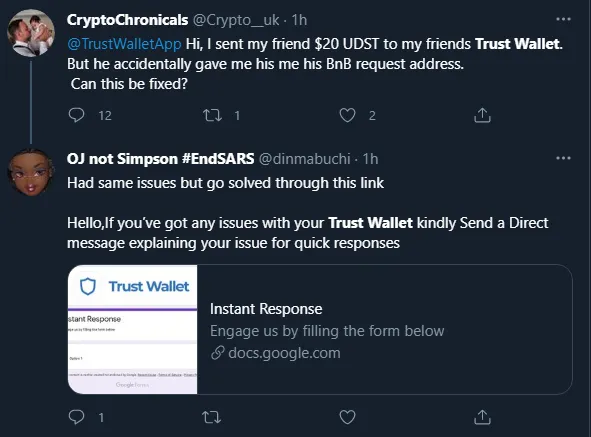 Scammers have long been inventing various ways to steal cryptocurrencies from wallets. For example, in early December last year, attackers faked not only the MetaMask website, but also a browser extension. Also, AtoZ Markets reported that the popular Chrome extension can steal data from the user's computer.
Earlier, the analytical company CipherTrace warned MetaMask users about the increased theft of funds through clones of the project's official website.
Think we missed something? Let us know in the comment section below.